INLINE PILOT
Our easiest pilot to install complete with mechanically integrated ignition and flame detection rod.
Key Features:
Reliable lighting under extreme environmental conditions.
Heavy-duty stainless steel nozzle construction.
Fixed position and protected flame rod for consistent ignition.
Ability to function reliably as low as 1 psi.
Easily removable, single, internal kanthal flame rod fitted inside a specially designed combustion nozzle.
Stable flame anchoring ensured with the inline design.
Optimized internal diffuser and welded shell nozzle assembly.
Base hub accommodates an upstream mixer and inline flame rod base connection via two threaded input ports.
Designed to create negative pressure inside the nozzle to automatically aspirate air when the flame needs to be fortified.
Adjustment of ignition or flame rod not required.
Easily secured with bayonet-style locking mount.

Patented Design – US Patent No. 10907829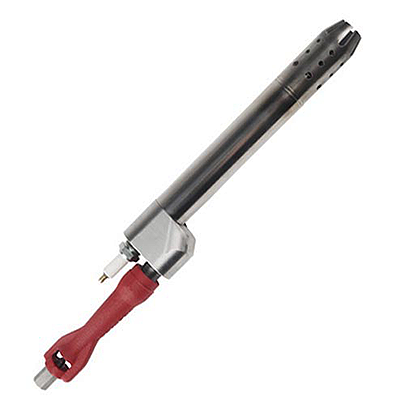 Download the Product Spec Sheet
Designed with the end user in mind
Crafted to streamline pilot burner upkeep, Profire's Inline Pilot was designed with the end user in mind. The newly designed pilot increases efficiency during extreme conditions, improves uptime and simplifies assembly and maintenance. The Inline Pilot utilizes a unique technology—Near Field Ionization (NFI).
Smaller flames are combined into one larger flame at the nozzle opening. The flame flows past the internal flame rod, allowing precision in flame quality.
And with a bayonet-style locking mount, the Inline Pilot is ready for immediate installation.
GET A QUOTE
Documentation
Downloadable Product Sheets
TELL US ABOUT YOUR APPLICATION
A Profire Specialist Will Contact You Within 24 Hours